Bamboo Fiber Travel Mug
Travel Mug
The flexi-straw originally desig
ned by Joseph Friedman was something that fascinated me. The ribs on a straw not only appear intriguing due to their dynamic form but also have a particular feel in the fingers.
So when Made By Humans asked me to design a new travel mug, I decided to try and capture that same feel and intrigue of the flexi-straw in a travel mug.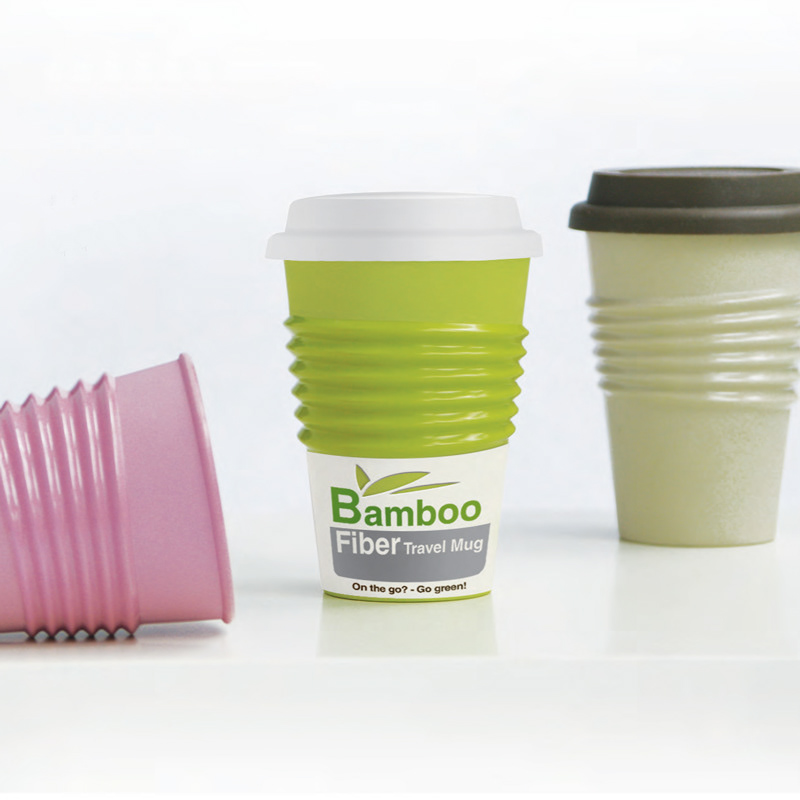 The wrap around packaging sleeve features cutouts in the logo and information regarding use. It was important that the package was minimal and featured the cup's tactile qualities as opposed to the other way around.
The POP display was designed to present 9 mugs. The cardboard flat packs and is easily assembled inside retail stores.